Season 4 Overview
In this Emmy-winning time-travel series, Dr. Sam Beckett (Scott Bakula) and his holographic touchstone, Al (Dean Stockwell), ping-pong through the past as they search to find a way to bring the scientist home. In the show's fourth season, Sam dons the robe of a Ku Klux Klansman to save the life of a civil rights leader; rescues a small town from drought as a rain-making huckster; and makes music as a member of an all-black girl group.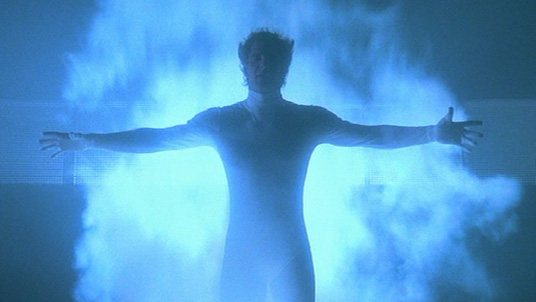 Cast Bios
Scott Bakula

Dr. Sam Beckett is a physicist who becomes trapped in time from a mishap with his own project, Quantum Leap. He travels through time, inhabiting the bodies of a wide variety of people, trying to right the wrongs of that moment and even changing the course of history.



Bakula, who won a Golden Globe for Quantum Leap, also starred in the TV series' Star Trek: Enterprise, Men of a Certain Age, and NCIS: New Orleans. He has been in the films American Beauty and The Informant!. Before going into television, Bakula started his career in musical theater, performing on and off Broadway.

Dean Stockwell

Al Calavicci takes hologram form and travels along with Beckett on his journey, offering guidance, advice, and friendship.



Stockwell appeared in the classic films, Compulsion, Anchors Aweigh, Married to the Mob and Dune. His television credits include The Twilight Zone, The Tony Danza Show, JAG, and Battlestar Gallactica. Stockwell received a star on the Hollywood Walk of Fame on Leap Day in 1992.