Season 1 Overview
In Season One of this classic television series, exposure to an overdose of gamma radiation causes research scientist David Banner to morph into a not-so-jolly green giant when he becomes riled. As the tormented Banner looks for a means to reverse the effects, he travels from town to town, helping those in need along the way -- even as tenacious tabloid newshound Jack McGee stalks him.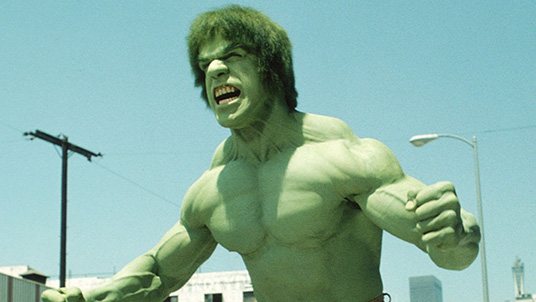 Cast Bios
Bill Bixby

Dr. Banner is an intelligent and mild-mannered scientist, but after an experiment in the lab goes wrong, he is cursed with a furious and aggressive alter-ego, The Hulk, who he transforms into everythime he becomes angry or threatened.



Bixby's other credits include the series' The Courtship of Eddie's Father, for which he was nominated for an Emmy, and My Favorite Martian, and the movies Ride Beyond Vengeance, Speedway, and The Apple Dumpling Gang. Bixby continued to appear in Hulk related TV Movies even after the series ended. Bixby was also a professional magician and a member of the exclusive club, The Magic Castle.

Lou Ferrigno

The Hulk is David Banner's perpetually angry and destructive alter ego. It is only once whatever is threatening him is gone that he can transform back into Banner.



Ferrigno is an international body-builder. He also played Hercules in the eponymous film and did the voice for The Hulk in the 2008 film, as well as for The Avengers and Avengers: Age of Ultron. He is a reserve and special deputy for sheriff departments in three different counties.

Jack Colvin

Jack McGee is an investigative reporter following the trail of The Hulk. He believes The Hulk is responsible for the deaths of David Banner and another scientist, and will stop at nothing to catch the monster and bring him to justice. The fact that doing so would make him a star reporter doesn't hurt, either.



Colvin is best known for his roles in Child's Play and Jeremiah Johnson, and appeared in the TV shows The Six Million Dollar Man, Washnington, Cagney & Lacey, and Murder, She Wrote. He taught acting classes at several schools and founded the position of Artistic Director at The Michael Chekhov Studio in LA.