Season 1 Overview
In the future of 2010, three young Americans, Quentin, JT and Amy, are visiting Shanghai, when they get shanghaied by mysterious Mr. Smith and taken to Flatland, a place where past and present meet, literally. The only way out for them is to agree to fight Khan for him, an evil ancient warrior who lies through his reincarnations and could destroy the world if not stopped in time. Coventry and Jagger help him, while encyclopedic Linda helps Smith in his 4000 years long quest to stop him. Smith has an alter ego, a wise Shanghai nightclub owner known as Uncle, who gives advice to those who need it.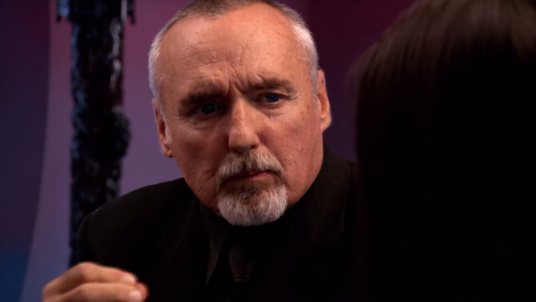 Cast Bios
Dennis Hopper

Dennis Hopper was a celebrated, award-winning actor best known for the films Easy Rider, Hoosiers, True Grit, Apocalypse Now, Blue Velvet, Waterworld, and Speed. He had major roles in the series E-Ring and Crash, and appeared in the show 24. Hopper was nominated for two Academy Awards (for Writing for Easy Rider and for Acting for Hoosiers), and won the Cannes Film Festival award for Best First Work for Easy Rider (1969).

Phillip Rhys

Phillip Rhys has appeared in major series, such as 24, Nip/Tuck, CSI, and Doctor Who. He was in the films The Magnificent Eleven, Kill the Man, and The Space Between, as well as the TV movie Zenon: Girl of the 21st Century. He directed the film The Scarecrow, which starred Sandra Oh and was an official selection at the Tribeca Film Festival.

Francoise Yip

Francoise Yip had roles in the films Rumble in the Bronx (starring Jackie Chan), Blade: Trinity, and Black Mask. She has appeared in the series Freedom, Smallville, Blood Ties, Arrow, iZombie, and Shadowhunters. Francoise studied political science.

Bumper Robinson

Bumper Robinson has done voice work for many shows, movies, and video games. He has voiced characters in both the Marvel and DC franchises, in the Ben 10 franchise, in the Transformers franchise, and Teenage Mutant Ninja Turtles, just to name a few. Bumper appeared in the film Enemy Mine, as well as the series The Game, Guys Like Us, and A Different World. Robinson is a three time Behind the Voice Actors award winner, and also won a Young Artist Award for Best Young Actor Recurring in a Television Series for his work on Family Matters.