Season 1 Overview
Mondo Animation Hour is an explosive compilation of sci-fi, action, and comedy showcasing episodes from the Mondo Media series "Lastman," "Gary and His Demons," "Don't Feed the Humans," "Mind Janitors," "Brogan: Master of Castles," and "Happy Tree Friends."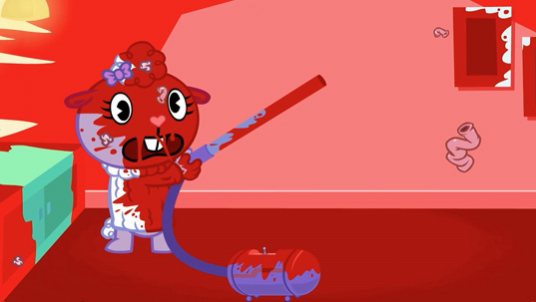 Shows
Lastman

Richard Aldana is a deadbeat amateur boxer with little better to do with his time besides the occasional job here and there. He gets by with the help of his mentor Dave and others, but without any direction of his own. This all changes when his life is inverted and sent down the rabbit hole by events related to people and things he didn't know existed.

Gary and His Demons

Burdened by his "Chosen One" status and backed by a team of specialists he can't relate to, Gary the demon hunter struggles to keep interest in the Earth-saving duty he never asked for and doesn't want.

Don't Feed the Humans

An animated comedy show about humans held captive in an alien zoo.

Mind Janitors

A team of friends run a business that their clients come to have their mental issues cleaned up.

Brogan: Master of Castles

A slacker prince is guilt tripped into protecting a magic castle. The upside, as the "chosen one" he gets a powerful sword that transforms him into the muscular warrior Brogan.

Happy Tree Friends

A series of horrible sudden deaths keep happening to a group of creatures caused by themselves doing the most stupid things.