Season 1 Overview
Maria Cardona dissects the issues that affect us all, showing how politics, advocacy and public policy shape not only our community but the individual lives of Latinos in the U.S. While Latinos feel disenfranchised from the political process, Maria is here to remind us that politics is personal.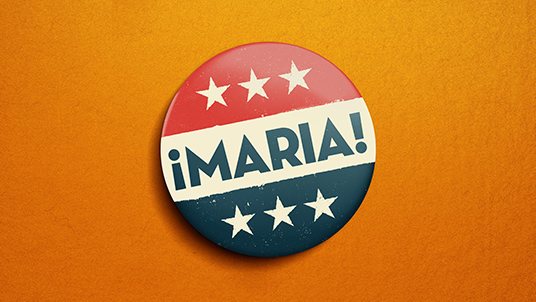 Cast Bios
Maria Cardona

A seasoned public policy advocate and political strategist, Maria Cardona has more than two decades of experience in the government, politics, public relations and community affairs arenas. Recognized among the most influential Latinos in the country, Maria is a Principal at the Dewey Square Group, leading the Multicultural and Public Affairs practices. Maria joined DSG in 2005 and founded DSG's Latino Strategies practice, "Latinovations," leveraging her reach in the Latino community by advocating on Latino issues, guiding clients on "best practices" for coalition building and support for their positions, products, and brands within the Hispanic community, and spearheading multicultural campaigns. Maria is also known for her work as a political commentator, and is currently a CNN and CNN en Español political contributor, and who appeared frequently on MSNBC, FOX, Univision and Telemundo prior to signing on exclusively with CNN. She is regarded as one of the nation's top 100 most influential Latinos.
About El Rey

El Rey Network is an English-language entertainment brand founded by maverick filmmaker Robert Rodriguez (From Dusk Till Dawn, Sin City, Spy Kids, Machete). Curated by Rodriguez and his artistic collective, the Latino-infused network revels in the courage, capacity, and creativity of ordinary people on extraordinary journeys through its unique original programming. In addition, El Rey Network showcases a wide range of iconic feature films and TV series including genre, cult classics, action, and horror/sci-fi.